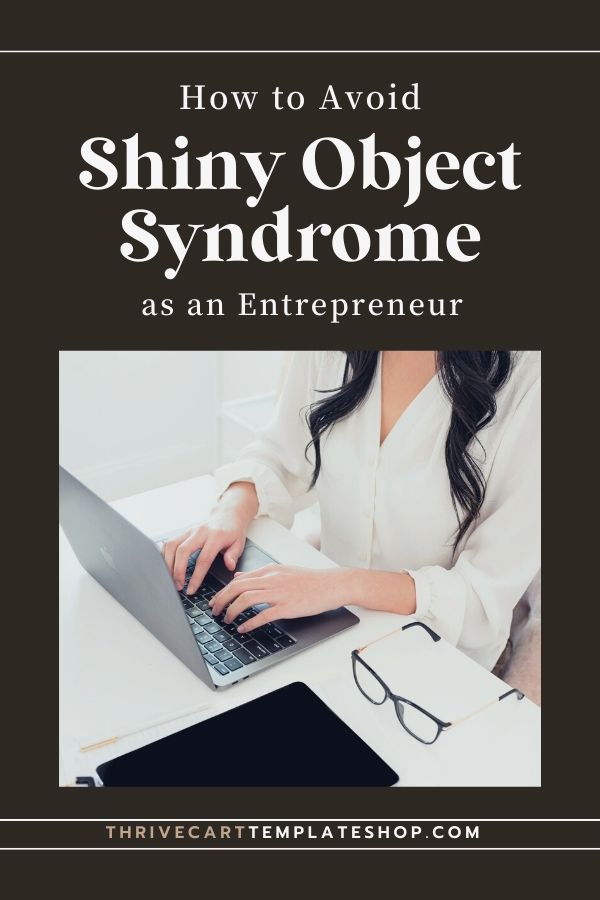 As an entrepreneur, it's easy to get distracted by shiny new objects or tools. You see a new tool or system that promises to make your life easier, and you immediately want to try it out. Before you know it, you've spent hours researching and testing this new thing – and you never even finish implementing the old thing. This is known as shiny object syndrome, which can be deadly for your business.
In this blog post, I'll discuss how to avoid shiny object syndrome and stay on task. I will also show you how ThriveCart can help you overcome shiny object syndrome once and for all regarding business tools!
What is Shiny Object Syndrome?
Shiny object syndrome, also known as the "never finish anything syndrome," is a common problem among entrepreneurs and business owners. This condition occurs when you become so easily distracted by new tools and systems that claim to make your life easier.
With so many incredible tools and systems out there designed to help you, it can be hard to avoid shiny object syndrome sometimes. But to be successful and grow your business, you need to stay focused and avoid getting distracted by shiny new objects.
Did you know that it can take up to 9.5 minutes to get back into productivity mode after switching between tools and apps? It's true! The best way to overcome shiny object syndrome is by using the right business tools. And not just the right tools but tools that can have multiple functions.
Tools to Help You Avoid Shiny Object Syndrome
1) ThriveCart
One tool that can help you overcome shiny object syndrome is ThriveCart. ThriveCart is a powerful all-in-one checkout page and funnel builder, allowing you to easily create funnels for any purpose. But that's not all!
If you are a coach or course creator and your tech stack looks a little messy, ThriveCart can help you start to bring everything under one tool.
With ThriveCart, you get the following:
A Powerful and Customizable Checkout Cart
One of the best features of ThriveCart is its conversion-focused checkout pages. They are super easy to customize and are focused on conversions. Not all cart software is created equal, and ThriveCart is one of the best tools for increasing conversions and sales.
Don't forget to shop our ThriveCart Templates!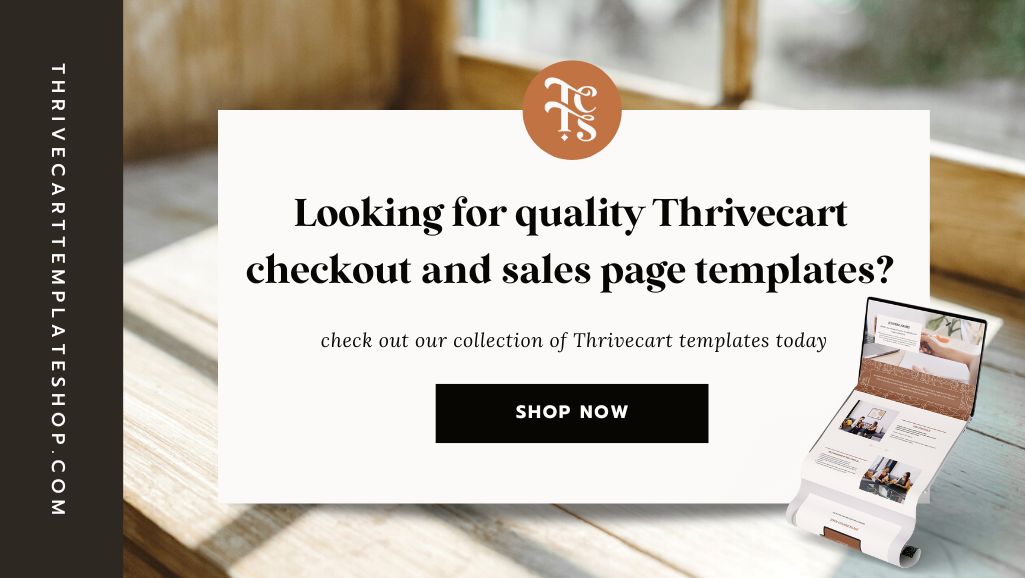 A Funnel Building System
Can you build a sales funnel with ThriveCart? Absolutely! This eliminates the need to have another software like ClickFunnels or Leadpages. While you can create your sales pages and funnel pages directly on your website, ThriveCart makes it easy to build them directly into your checkout process seamlessly.
An extra bonus with ThriveCart is the easy ability to add bump offers, upsells, and downsells to your products.
A Robust Affiliate Program
ThriveCart also comes with its own built-in affiliate program. This means you can start building a team of affiliates who help drive traffic and sales to your products and services.
A Completely Customizable Course, Program, and Digital Product Platform
When someone purchases your course, program, or digital product, it's super easy to add them to your student platform directly on ThriveCart, thanks to ThriveCart Learn. With Learn, you can completely customize your students' entire look and feel.
A Solution for Recurring Payments and Membership Offers
ThriveCart also makes it easy to set up subscriptions or monthly membership offers. You can even offer free trials and bundling options!
3rd Party Integrations
ThriveCart connects seamlessly to other tools you might need to use, such as Slack, Google Sheets, and email marketing providers.
If you're struggling with shiny object syndrome and want a simple, powerful tool to help you stay focused and get things done, look no further than ThriveCart. A fantastic almost all-in-one tool to help course creators feel like they are staying on task.
2) Project Management Tools
Another great tool to help prevent shiny object syndrome is a project management tool. Many entrepreneurs and business owners find it helpful to use a project management system, like ClickUp, Trello, or Asana, to keep track of their tasks and projects.
Project management tools can help you stay focused on your most important tasks and goals. They also give you the power to customize the tool to make it work for you through custom fields, automation, and templates.
Plus, many project management tools offer integrations with other popular tools and platforms, like Slack and Google Drive, making it easy for you to stay connected and organized.
If shiny object syndrome is holding you back from achieving your goals, consider using a project management tool to help keep yourself on track. With the right tools and strategies in place, you'll be able to avoid shiny object syndrome – even when a shiny new tool pops up.
3) Accountability Partners
Another great way to prevent shiny object syndrome is to find an accountability partner or group. An accountability partner can be someone you regularly check in with, either in person or via a messaging app like Slack, to make sure you're staying focused on your goals and tasks.
Many entrepreneurs and business owners find connecting with other like-minded people helpful.
One of my favorite places I've connected with people is in Funnel Gorgeous Society. You'll find a supportive community of entrepreneurs who are all working towards similar goals. Whether it's growing your service provider business or launching your next course or product, you'll find people with the same focus and drive as you. I can definitely recommend joining FG Society!
Choosing the Right Tech Stack for Your Business
When it comes to shiny object syndrome and your tech stack, it's important to choose tools that are right for you. When you aren't using the right tools, it's easy to get caught up in shiny object syndrome or never finish anything syndrome. The key is to find a set of systems and tools that work together seamlessly and help you stay focused on what's important.
Final Thoughts
If you're a course creator or coach selling digital products, I can't recommend ThriveCart enough. With its intuitive design and powerful features, ThriveCart is the perfect tool to help you manage so many areas of your business. Use the right tools to stay focused on growing your impact and income. So if shiny objects are tempting you away from what's truly important, it's time to give ThriveCart a try!
Other posts you may want to check out: