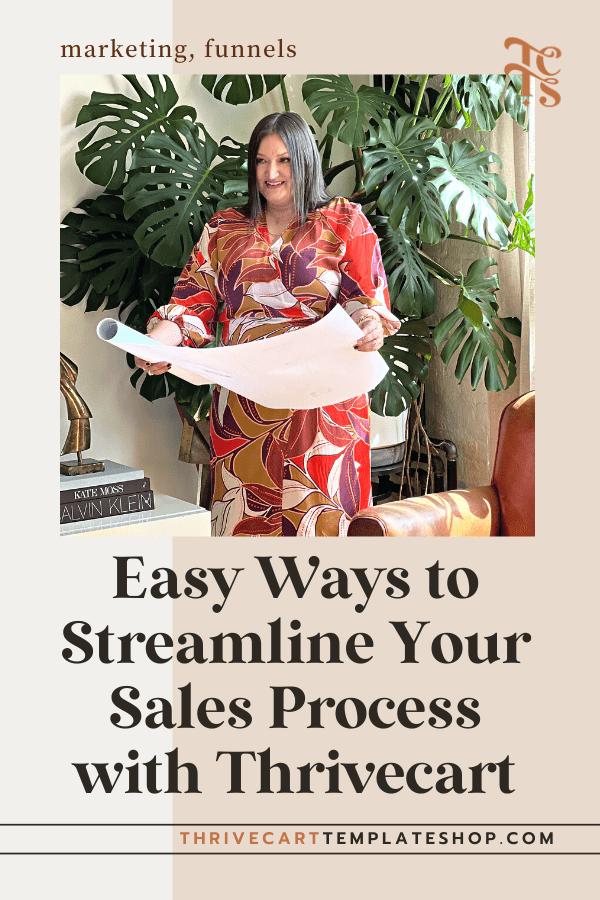 Are you tired of spending endless hours trying to navigate your sales process? Are you frustrated with the lack of organization in your sales workflow? Well, let's bless and release that because I have a salesy solution for you! In this blog post, I will show you how to streamline your sales process with ThriveCart in just three easy steps.
What is a Sales Process?
Before we dig into streamlining your sales process, let's clear the air on exactly what I'll be addressing in this post. What exactly is a sales process? All I'm referring to here when discussing a sales process is a set of steps that a business takes to convert a lead into a customer. It involves a series of actions, from lead generation to closing the sale. In short, it's what you do to make a sale of your product or offer.
The sales process typically consists of five steps: prospecting, lead qualification, needs assessment, presentation, and closing.
Why Choose ThriveCart?
Now that we have a better understanding of what a sales process is, let's move on to why you should choose ThriveCart. ThriveCart is a powerful e-commerce platform that helps businesses streamline their sales process. It's so much more than just a cart, it's a complete payment and delivery solution that simplifies the process of selling products and services online.
With ThriveCart, you can create high-converting sales pages, manage your products, and process payments all in one place. Plus, you can also:
Step One: Audit Your Current Sales Process
Before you start using ThriveCart, you need to audit your current sales process. This involves identifying the strengths and weaknesses of your current process. Take a look at your sales funnel and see if you can identify any points of friction for your customers, inefficiencies, or spots that could be improved with additional copy. This step will help you understand where you need to focus your efforts when using (and switching to) ThriveCart.
Step Two: Audit Your Current Tech Stack
In addition to auditing your sales process, you also need to audit your current tech stack. This involves identifying the tools and software you're currently using to manage your sales process. Make a list of all the tools you're using and note any tools you're not using, or that can be replaced with or handled by another solution you own.
This step will help you identify which tools you can replace with ThriveCart.
Step Three: Streamline With ThriveCart
Now that you've audited your sales process and tech stack, it's time to streamline with ThriveCart. With ThriveCart, you can create high-converting sales pages, manage your products, and process payments all in one place.
You can also create upsell and downsell funnels and automate your sales process. ThriveCart integrates with a wide range of tools, including email marketing platforms, membership sites, and payment gateways.
Want proof of how ThriveCart can streamline your entire sales process and workflow? Watch this free 15-minute training on how we use Thrivecart for our entire funnel system – that's sales pages, checkouts, affiliate program, and our course platform – without a single Zap.
My Best ThriveCart Resources:
It's obvious that I love ThriveCart, and I'm excited to share the power of this amazing tool. Here is a round-up of my best ThriveCart resources, guides, and tools in one spot for you:
ThriveCart Funnel Flow Training
My free 15-minute training to show you how I use Thrivecart for my entire funnel system – that's sales pages, checkouts, affiliate program, and course platform.
Watch the free training right here!
CartStart
ThriveCart is powerful, but with so many tools, settings, and things to do, it can lead to overwhelm. That's why I created CartStart, a course to help you start selling faster with Thrivecart by becoming a ThriveCart tech ninja (even if you aren't techy!)
Learn more about CartStart here.
My ThriveCart Affiliate Bonus
Don't have ThriveCart yet? I've been told I have one of the best affiliate bonuses around! Check out the details here to see what you'll get if you sign up for ThriveCart with my affiliate link.
ThriveCart Templates
Most ThriveCart templates currently on the market are a little blah. That's why I created all the templates in the ThriveCart Template Shop. You'll be able to create beautiful checkout pages and sales pages on ThriveCart without starting from an ugly blank page. And the best part is, they're all designed to be conversion optimized and structured to make you more sales!
Pay Your Pals
Having your affiliate program is a great way to make more money and sales and get in front of new audiences. ThriveCart's affiliate system can be a bit robust, so I created the Pay Your Pals workshop to walk you through everything you need to know about using ThriveCart to manage your affiliate program.
Unleashing Upsells
Want to make more money from every new customer? Introducing Unleashing Upsells! The course to help you set up and increase your revenue with upsells using Thrivecart.
Take the guesswork out of deciding what to offer as your upsell, how to price it, designing the page, and making all the tech play nicely. Unleashing Upsells also includes upsell templates, a copy template, and a bonus lesson on adding downsells to your funnels.
Final Thoughts
Streamlining your sales process with ThriveCart can save you time, money, and headaches. By using ThriveCart, you can create a streamlined sales workflow that will help you convert more leads into customers.
So, what are you waiting for? Start using ThriveCart today and take your sales process to the next level! And don't forget to watch my free 15-minute training to see ThriveCart magic in action!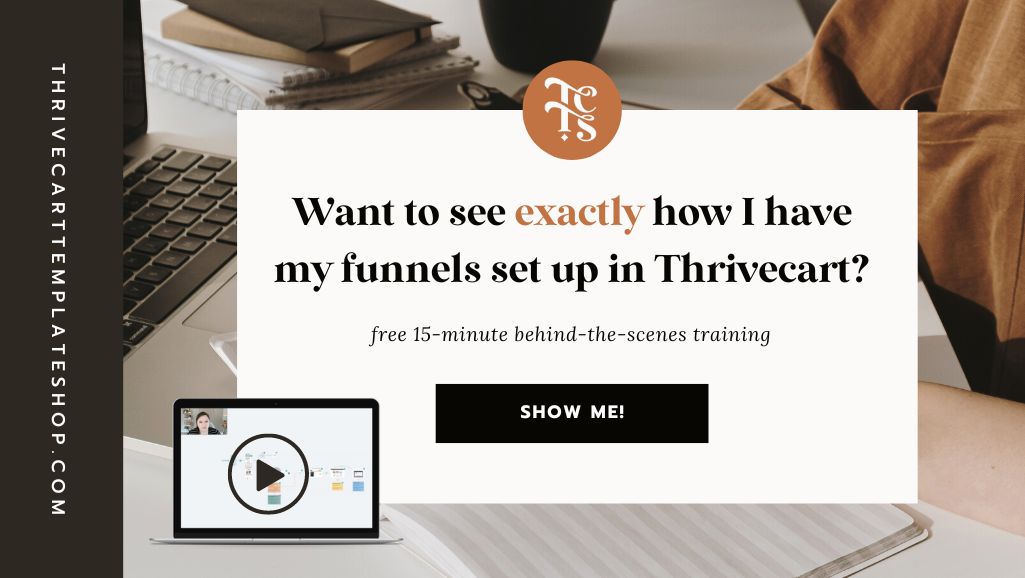 Other posts you may want to check out: