When you hear people talk about email marketing platforms, you probably hear the top choices right now: ConvertKit, ActiveCampaign, MailerLite, or Flodesk. As a tech lover, I've tried and used them all. But what if I told you that there was an even better option out there?
In this blog post, I'm sharing why Drip is the best B2B marketing automation tool for course creators.
What is Drip?
Basically, Drip helps businesses automate their marketing campaigns through email, SMS, and other channels. You know those emails you get from companies that seem to know exactly what you're interested in? That's the kind of thing Drip helps businesses achieve!
What's great about Drip is that it's super user-friendly and flexible. So, marketers can create personalized campaigns that are tailored to their customer's preferences and behaviors quickly and easily. Plus, Drip provides detailed analytics to track the success of each campaign, making it easy for businesses to see what's working and what's not.
If you're looking to take your marketing game to the next level, Drip might be just what you need!
Drip Price: How Much Does it Cost?
Drip charges based on your email list size. Currently, plans start at $39 per month for a list of up to 2,500 people. You can also sign up for a completely free 14-day trial.
Overall, the pricing is similar to other popular options like ConvertKit or ActiveCampaign, but it comes with so many more features!
5 Reasons Why Drip is the Best Choice for Course Creators
1) They focus on people and loyal customers – not just leads.
Drip's entire mission statement and values should resonate with any heart-based entrepreneur. All of Drip's features are focused on rewarding your customers and loyal audience.
So if a great customer or client experience is important to you, I can promise that your brand values are likely aligned with Drip.
2) Their ecommerce automation software works well with others.
Drip integrates with many tools, including ThriveCart, Deadline Funnel, Stripe, PayPal, and Facebook Custom Audiences. This is why their ecommerce automation software is the best out there.
3) They have better email list management and email marketing analytics.
Want to know how much money each email has made? Drip can tell you that. They have some of the most robust reports and analytics I've ever seen.
4) They go way beyond email marketing.
With their onsite marketing tools, you can create upsells, product recommendations, surveys, quizzes, countdown timers, and more! I am absolutely in love with their spin-to-win popup and have it set up as a special reward to new subscribers when they visit my other site, DamaJue.com.
5) They have exceptional customer service.
One of most entrepreneurs' biggest complaints about ConvertKit and ActiveCampaign is the lack of support. Because focusing on clients and customers is their main brand value, Drip has some of the best support around. I made extensive use of their chat support when I was just getting started with Drip and love that they usually respond (a real person) within about 2 minutes, sometimes, within seconds!
They will even migrate your account for free, depending on your email list size.
Nothing is worse than investing in and using a tech tool with horrible customer service.
6) Drip has advanced email features that help me monetize my list better.
Some of my favorite features are global content snippet, being able to send webhooks, conditional content, triggering automations with behaviors such as a custom field being updated, a page being visited, a certain lifetime value amount, plus great integrations that normally cost extra, like Facebook Lead Ads and custom audiences.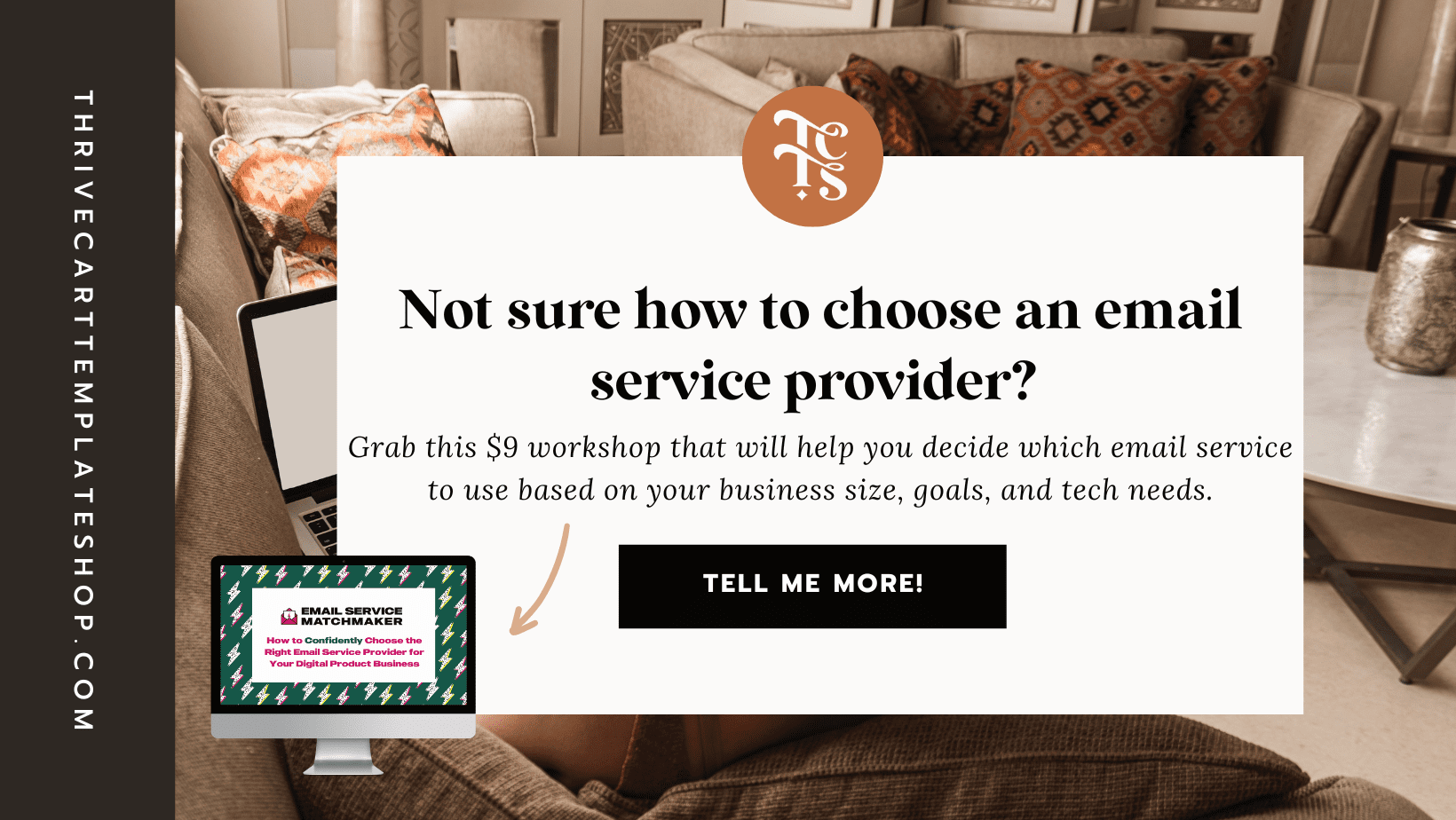 Final Thoughts
While plenty of options are available for email marketing platforms, Drip stands out as the ultimate marketing tool for course creators. Not only is it user-friendly and flexible, but it also provides detailed analytics and exceptional customer service.
Plus, with their focus on rewarding loyal customers and their ecommerce automation software, Drip is a perfect fit for heart-based entrepreneurs who prioritize great customer experiences. And, with plans starting at just $39 per month and a free 14-day trial, there's no reason not to give Drip a try and take your marketing game to the next level.
Other posts you may want to check out: