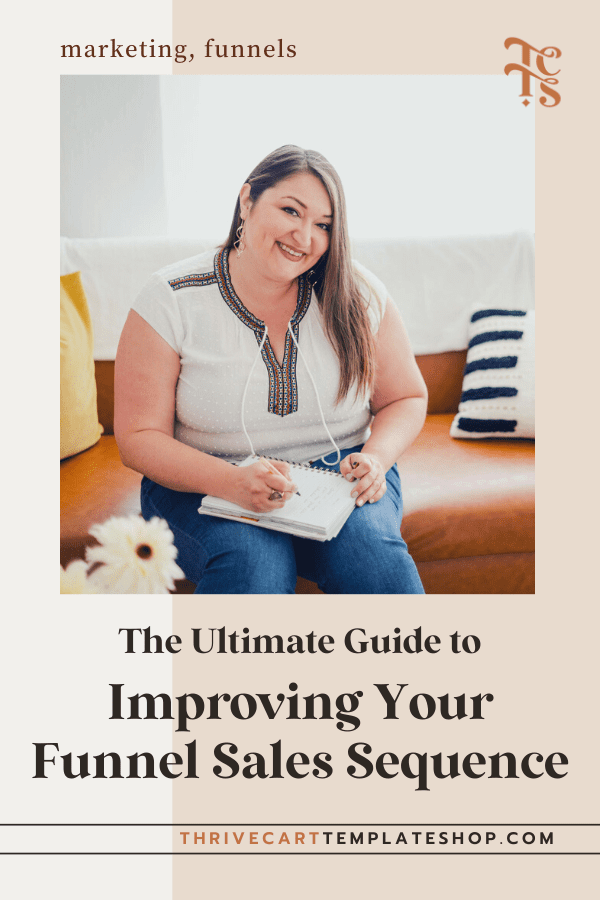 You know I'm all about funnels over here, but one of the most important parts of a successful funnel is your email sales sequence. Without a solid email marketing strategy and sales sequences that convert, you're missing out on much of the magic that an evergreen sales funnel can provide. In this post, we'll be talking more about sales email sequences and how to create the perfect evergreen email sequence for your funnel.
What is a Sales Sequence?
A sales sequence is basically a series of emails that businesses send to potential customers to try and convince them to buy something. It's like a sales pitch in email form!
The idea is to create a personalized email sequence that gradually builds a relationship with the prospect, addresses any concerns they may have, and ultimately persuades them to take action and make a purchase.
The emails are usually sent automatically according to a predetermined schedule, and they're designed to be engaging and informative. The goal is to guide the prospect through the buying process and encourage them to become a paying customer.
A well-crafted sales email sequence can be a powerful tool for businesses looking to increase their sales and grow their customer base. It's all about building trust and providing value to the prospect so that they feel confident and excited about making a purchase.
Adding Urgency to Your Evergreen Email Sequence
If you want to take your evergreen email sequence to the next level, you might want to consider adding urgency using Deadline Funnel. This tool allows you to create personalized countdown timers for each subscriber so they feel like they're getting a unique, time-limited offer.
With Deadline Funnel, you can set a deadline for your offer based on each subscriber's interaction with your emails.
By adding urgency to your evergreen email sequence, you can create a sense of FOMO (fear of missing out) that motivates subscribers to take action and make a purchase. This can be a highly effective way to increase conversions and drive sales for your business. And Deadline Funnel is one of the only tools that ensures your evergreen countdown timers are accurate, no false scarcity here!
One thing that Deadline Funnel does better than anyone else is integrate seamlessly with your email service provider to not only add a countdown timer to your emails, but also create a custom field you can add to any email that adds their unique deadline end time in plain English. So instead of having to guess and say, this deal expires soon!, you can have the email say, this deal expires Sunday at 11:59pm Eastern – and that date + time will automatically update to match each unique subscriber's exact end date. This is available for Drip, ConvertKit, ActiveCampaign, and a few other email service providers.
One other countdown timer solution that is not quite as robust as Deadline Funnel but still works nicely is CountdownHero, and this software has the benefit of being quite affordable and currently is available as a one-time purchase, no monthly subscription. Stay tuned for a Deadline Funnel vs CountdownHero comparison blog post coming soon!
How to Improve Your Funnel Email Sequence
As I've mentioned before, your funnel sales email sequence is one of the most essential parts of your funnel. Not everyone is ready to buy immediately when shown your tripwire or upsell offer, and that's where a sales sequence comes in.
Here are a few things you can do if you want to improve an existing email sales sequence in your funnel:
1) Track Your Data and Metrics
Knowing your numbers is essential. You can't understand what's working (or not working) without tracking and measuring the correct data.
When it comes to your email sequences, you'll want to track the open rates and click-through rates of each email within the sales sequence. That will give you a better insight into what resonates with your audience or where improvements must be made. You don't need a fancy dashboard to track your email sequence metrics, a simple Google Sheet or Airtable base will do.
2) Test Your Subject Lines
If your open rates are pretty low, whether throughout the entire sequence or just on a specific email within the sequence, it's time to look at your subject lines.
A good subject line is what gets people interested enough to open the email. Without it, your sales emails won't even be seen. Many email service providers, like Drip and ConvertKit, will allow you to test subject lines based on opens and clicks.
3) Don't Forget About the Preview or Pre-Header Text
One thing a lot of people miss or forget about is creating your own preview text (sometimes called pre-header text, depending on your email marketing provider). Doing this allows you to add more context to your subject line and encourage more people to open each email.
If you don't write your own preview text, the first bit of text from the email itself will show beside the subject line in your subscriber's email inbox. Sometimes that's okay, but why not make the most of this valuable email marketing real estate?
4) Get to Know Your Audience Better
Sometimes as you get to know your audience more and dig into your funnel data, you'll realize that some of your emails might need to be tweaked. You might also learn that your audience needs more emails in the sequence before they are warmed up enough to buy.
Whatever the case is, knowing your audience and analyzing those email sequence metrics will help you improve the sequence in so many ways!
The Best Resources for Email Marketing
Curious to know my favorite email marketing resources? Here are a few resources or tools that I use, love, and recommend:
Deadline Funnel
Deadline Funnel is a fantastic tool to help you add urgency to your evergreen email sequences in an authentic way. You can insert evergreen Deadline Funnel countdown timers directly into your email sequence so all subscribers will receive the same countdown, and it will expire as expected. No false scarcity tactics!
Email Marketing Membership by Liz Wilcox
If you struggle with writing emails, I have the best solution for you! Liz Wilcox created the Email Marketing Membership to help you start writing better emails. Every week you'll get a new email template to use, but you also get access to a library of all past templates to use.
And did I mention the Email Marketing Membership is only $9 per month? Run, don't walk, and grab this incredible membership to help you easily write more (and better) emails.
Email Sequence Templates by Damn Copy
Just want a done-for-you sales sequence to help you sell? Sandra van der Lee from Damn Copy has the most fantastic email sequence templates, including an amazing sales promo email sequence.
Relationship and Revenue by Monica Synder of Birdsong.co
Finally, if you want to really craft a blockbuster email marketing strategy and unlock a ton of great templates too, I recommend Monica Snyder's Relationship and Revenue course for that. Monica will show you how to get started with email marketing for your online business, create a welcome series, craft a 90-day email marketing plan, write effective and FUN sales sequences, create a weekly newsletter in 20-30 minutes, and dig deeper into what your subscribers want to hear. Did I mention it's only $37 and includes 40+ email templates?!
Final Thoughts
Alright, my friends, there you have it – the ultimate guide to improving your funnel email sales sequences! Remember that a well-crafted sales email sequence can be a powerful tool for your business, helping you increase sales and grow your customer base.
By adding urgency to your evergreen email sequence, you can create a sense of FOMO that motivates subscribers to take action and make a purchase. And remember to track your data and metrics, test your subject lines, create engaging preview text, and get to know your audience better.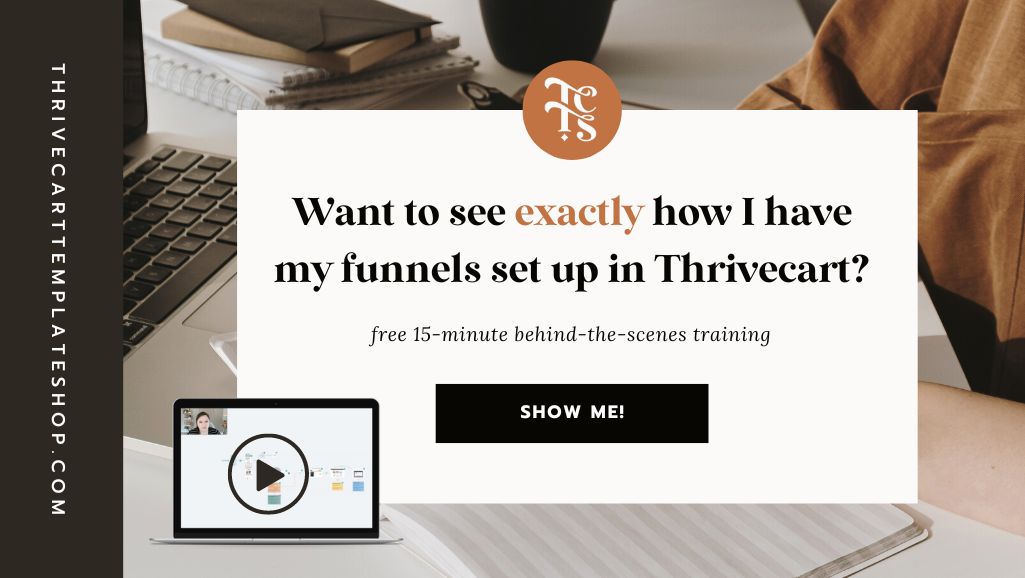 Other posts you may want to check out: