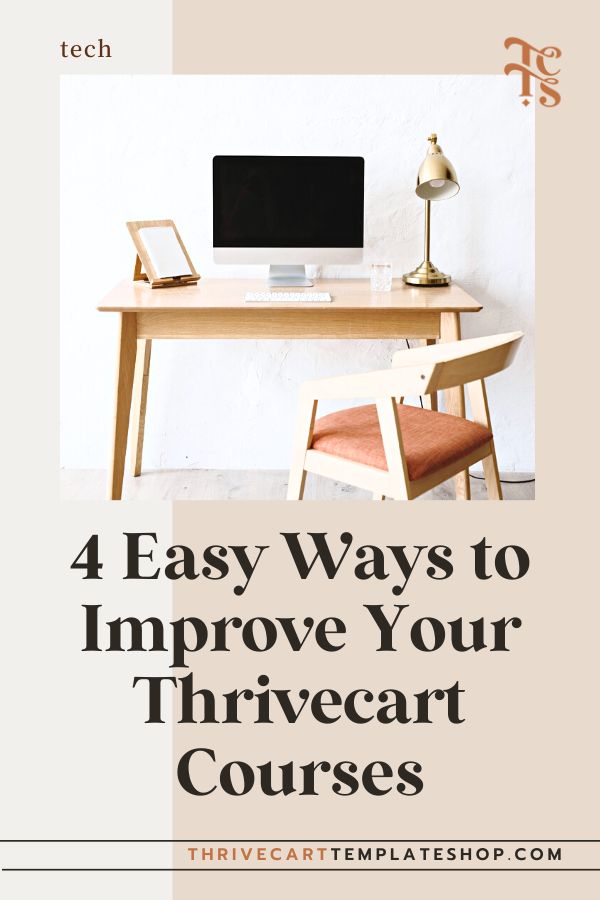 As a course creator, providing an enriching and seamless user experience is crucial for the success of your online courses. ThriveCart has become the go-to affordable user-friendly platform for course creators. Its dedicated course platform, ThriveCart Learn, has grown in popularity for its simplicity and effectiveness.
In this post, we'll consider why ThriveCart Learn is a choice worth considering for your courses and how you can enhance your ThriveCart courses for a better student experience.
Why Use Thrivecart Learn For Your Courses
ThriveCart Learn offers an intuitive platform for course creators to share their knowledge with the world. The ease of setup, alongside robust features, makes it an attractive option for those looking to deliver quality content without a steep learning curve.
Plus the seamless integration with the ThriveCart checkout system makes for a smooth transaction process, enriching the overall user experience. 2 additional perks are the enrollment happens instantaneously (along with the 'how to log in' email they send) AND you don't need Zapier for it. Triple win!
Now, let's explore some strategies to elevate your ThriveCart courses.
How to Improve Your Thrivecart Courses
1) Improve Your New Student Experience
The journey of your students begins the moment they enroll in your course. Providing a warm and informative welcome can set the tone for what's to come.
Whether you use Thrivecart's own thank you page (aka success page) or have the checkout redirect to your own hosted on your website: make it clear what your new student can expect and give them what they need to know.
Consider creating a welcome video or a guided tour to introduce them to the course layout.
Additionally, make sure that the course navigation is intuitive, easy to use, flows nicely, and resources are easily accessible. The Thrivecart Learn layout you'll want to use depends on the course product and how it's laid out for students.
An informative FAQ section can also be a great asset to address common new student queries proactively.
2) Use a Custom Subdomain
Branding is pivotal in creating a trustful and professional image.
Utilizing a custom subdomain for your ThriveCart courses not only enhances your brand recognition but also instills a sense of credibility among your students. It's super easy to set up in Thrivecart and provides a personalized touch, showing a level of professionalism and authenticity. You can also set up a course on a whole new domain. Nice perk: you can have multiple different custom domains, one for each of your courses, if you want.
3) Brand Your Course Login
The login page is often the first point of interaction your students have with your course platform.
Customizing the login page to reflect your brand aesthetics, using your logo, brand colors, and a friendly, personalized message can create a welcoming ambiance.
It's these little touches that enhance the user experience and make your platform feel professional and engaging.
4) Brand and Customize Your Course Dashboard
Your course dashboard is the central hub where your students will access the course material – this is the landing page they'll first see when they log in with ALL your courses on it. Branding and customizing the dashboard in alignment with your brand ethos provides a consistent and pleasant visual experience.
Some suggestions for elements to add to your course dashboard page:
How to get support, if needed
A link to your Facebook group or community
Affiliate program invitation or details*
A link to your blog or shop page
Don't have an affiliate program? Learn how to set one up in an afternoon with Pay Your Pals!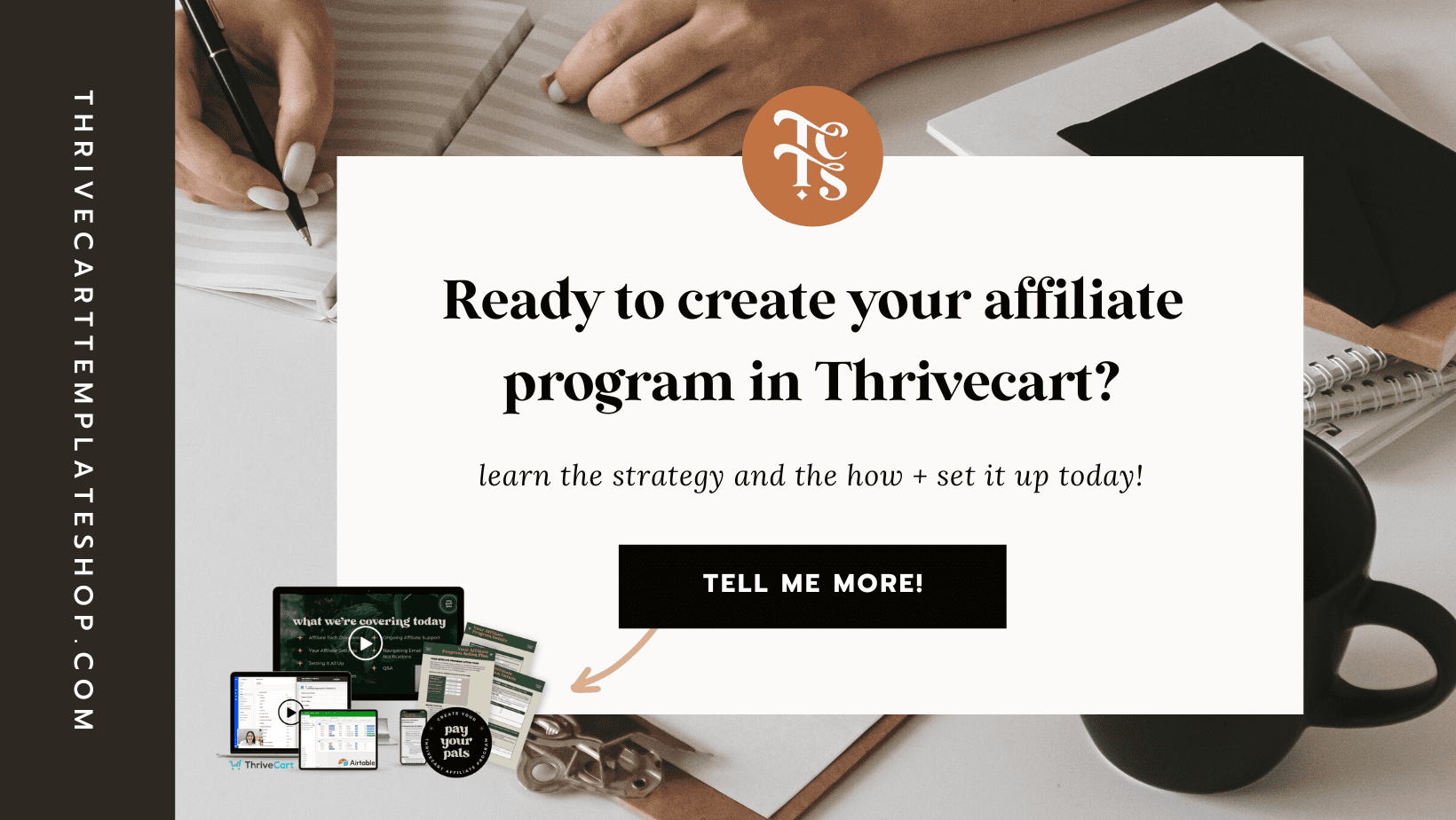 Furthermore, organizing the course material in a structured and aesthetically pleasing manner can significantly enhance the ease of use and overall learning experience.
Not Using Thrivecart Yet?
I'm not bragging (ok, kinda) but I have one of the best Thrivecart affiliate bonuses around if you sign up for Thrivecart using my link. You'll also want to check out CartStart, the course designed to help you know everything there is to know about using Thrivecart.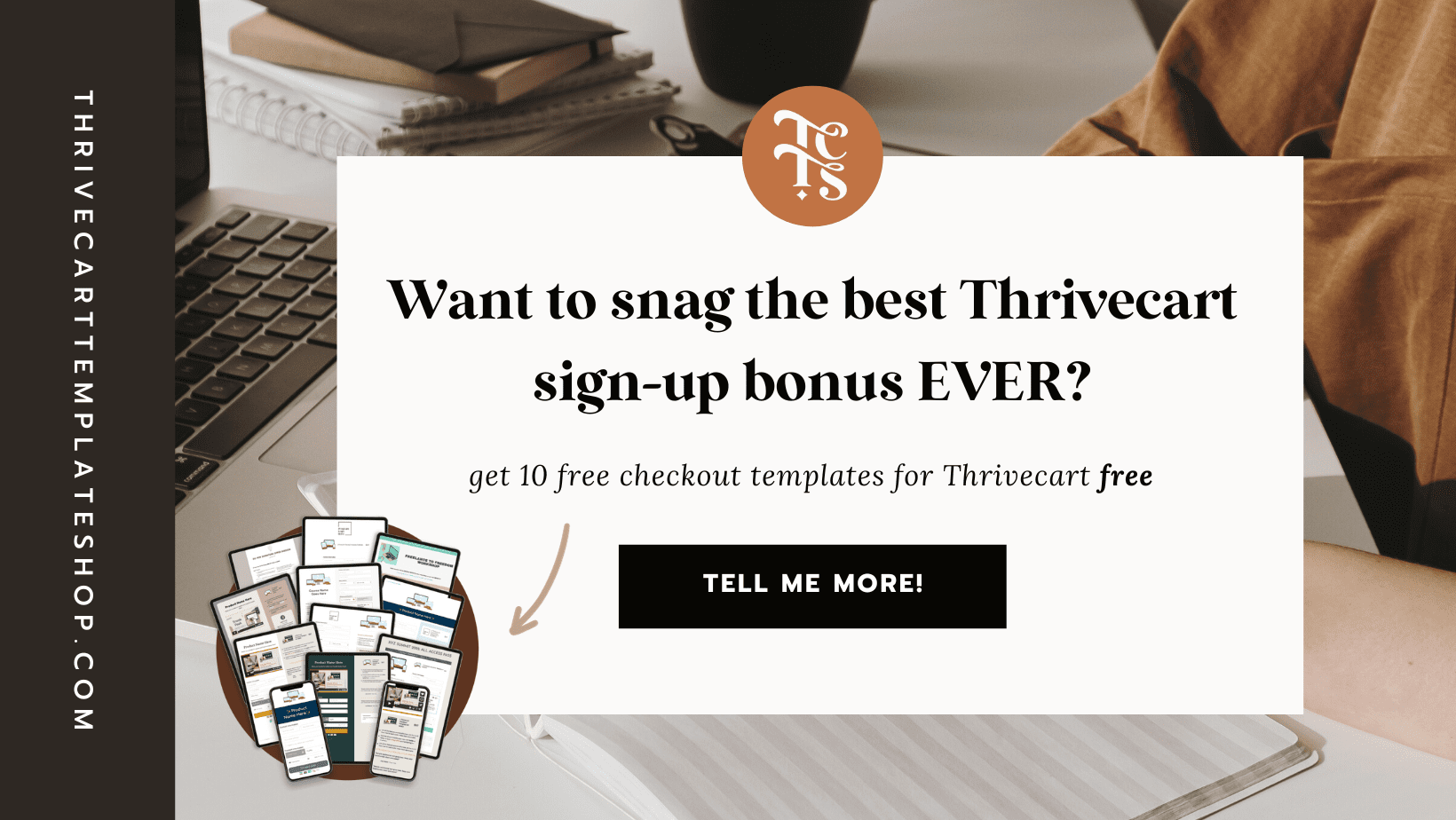 Final Thoughts
Investing time in improving the aesthetics and user experience of your ThriveCart courses can go a long way in creating a conducive learning environment. These enhancements, although seemingly small, can significantly impact the satisfaction and engagement levels of your students.
As you continue to refine your course delivery on the ThriveCart course platform, you're not only providing value but also building a strong, recognizable brand with your digital products and online courses.
Other posts you may want to check out: