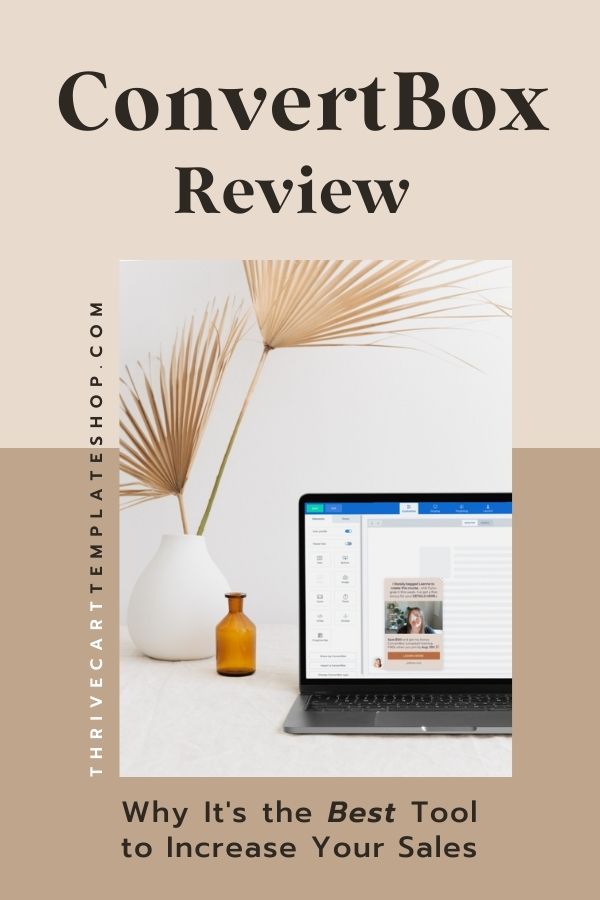 As the online business world continues to evolve, so do the tools and strategies that businesses use to attract, engage, and convert customers. One of the most effective tools for driving sales and revenue is ConvertBox, a powerful lead generation and conversion optimization platform that has helped countless businesses grow their online presence and boost their bottom line.
In this post, we'll explore what ConvertBox is, its benefits and uses, pricing, and why it's the best tool to increase your sales. Let's dig into my ConvertBox review!
What is ConvertBox?
ConvertBox is a web-based platform that allows businesses to create personalized and targeted opt-in forms and call-to-action messages for their website visitors. It's a versatile tool that provides a variety of features and options to help businesses grow their email list, increase sales, and optimize their website for conversion.
With ConvertBox, businesses can create custom opt-in forms, exit-intent popups, welcome mats, and other types of on-site messages to engage with their visitors and drive them toward conversion.
What Are The Benefits & Uses of ConvertBox?
1) Email List Growth and Lead Generation
One of the primary benefits of ConvertBox is its ability to help businesses grow their email list and generate more leads. With ConvertBox, you can create customized opt-in forms that match your brand's look and feel, and target them to specific pages or sections of your website. ConvertBox also provides various trigger options, such as exit-intent popups (great for abandoned cart sequences!) or time-based triggers, that can help increase opt-in rates and capture more leads.
2) Offer Deals and Discounts
Another powerful use case for ConvertBox is to offer exclusive deals and discounts to your website visitors. ConvertBox allows you to create custom messages that display targeted offers and promotions to your visitors based on their behavior and interests.
You can also set up rules and conditions to ensure that the right people see the right offers at the right time, increasing the likelihood of conversion.
3) It's Completely Easy to Use
One of the most significant advantages of ConvertBox is its user-friendly interface and ease of use. The platform is designed to be intuitive and straightforward, even for those with little or no technical experience. The drag-and-drop editor and pre-built templates make it easy to create professional-looking opt-in forms and messages without the need for coding or design skills.
No coding skills are required to get started, and use ConvertBox to grow your business!
4) No Monthly Fees or Recurring Subscriptions
I love a good lifetime deal on things I use because who doesn't want to save money?
ConvertBox is a one-time payment tool with no recurring fees or monthly subscriptions, making it a cost-effective solution for businesses of all sizes. Once you've purchased a license, you have access to all of the platform's features and updates, with no additional costs or hidden fees.
ConvertBox Pricing: Is It Worth It?
ConvertBox pricing is currently $495, which is a one-time fee.
Sure, the lifetime pricing may seem a bit steep upfront compared to other opt-in form tools, but trust me, the investment is well worth it. If you're serious about taking your business to new heights, ConvertBox is the way to go. Plus, when you see my affiliate bonus for grabbing ConvertBox with my link, it'll be an even easier yes.
Especially if you are making email marketing and sales funnels a priority in your business. No other lead generation tool compares to ConvertBox.
Final Thoughts
ConvertBox is an incredibly powerful tool that can take your online business to the next level. With its user-friendly interface, customizable opt-in forms, and advanced targeting options, you can grow your email list, increase sales, and optimize your website for conversions like a pro.
Ready to purchase ConvertBox? I have a huge affiliate bonus if you buy the ConvertBox lifetime deal through my affiliate link! Check out the details here.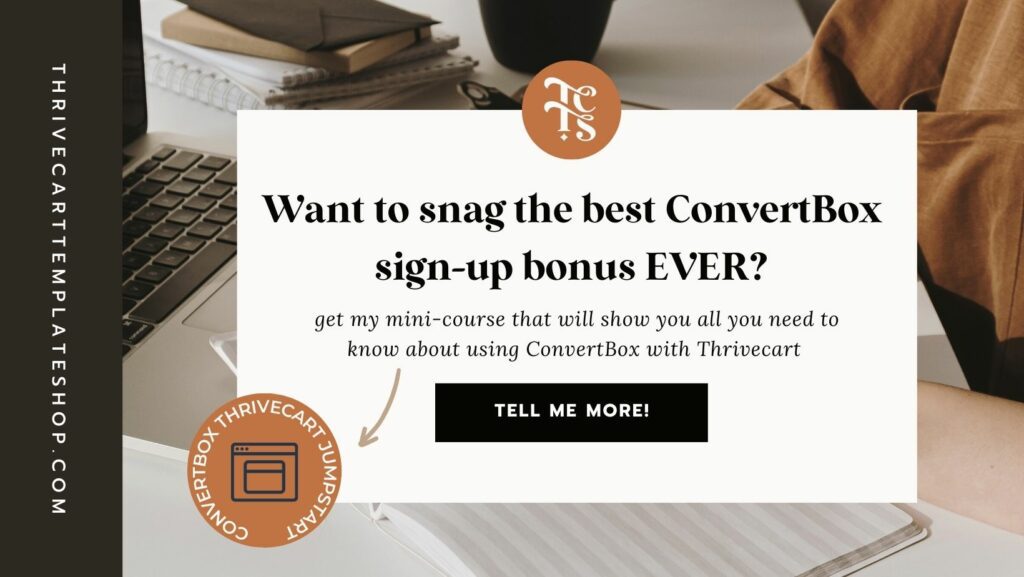 Other posts you may want to check out: