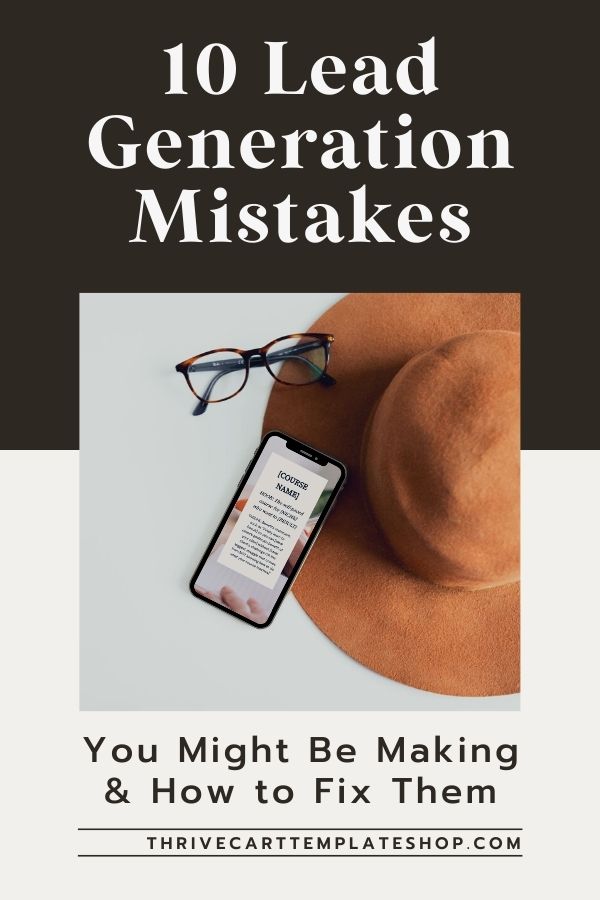 Business, marketing, and entrepreneurship are always evolving and ever-changing. We all make mistakes sometimes, but when it comes to lead generation mistakes, these are usually mistakes that can be easily fixed. Lead generation is important for EVERY business. We all need more and new leads to continue making money, helping more people, and being able to scale.
In this post, you'll find a round-up of the most common lead generation mistakes you might be making AND how to fix them – don't worry, I won't leave you hanging on the solutions!
10 Lead Generation Mistakes
Lead generation should focus on lead quality rather than lead quantity. Lead generation is about getting the RIGHT leads – not just a large volume of them. It's important to focus on creating targeted lead lists that align with your ideal customer profile and sales funnel stage so you don't waste time or energy.
If you need more leads for your business and more leads in your sales funnel, here are the top 10 lead generation mistakes you might be making right now.
Mistake #1 – Not Looking at the Big Picture
Lead generation is a process that involves looking at the big picture and thinking strategically – not just focusing on tactics or single channels. For example, lead generation might involve focusing on email marketing, sales calls, social media posts, lead magnets, and more.
Your lead generation process shouldn't just be one area or one focus point. You need to think about all the different aspects that go into it – including your target market, your ideal customer profile, and your sales funnel stages.
When you're creating your lead generation strategy, you also need to consider your overall business goals.
What are you trying to achieve?
How can lead generation help you reach those goals?
Mistake #2 – Not Focusing On Your Client Journey
This point kind of goes along with mistake #1, but it's important, so it deserves its own spot on this list of lead generation mistakes.
One of the most important things to focus on is your client's journey. You need to think about where your leads are in their journey and what kind of content and offers will be most helpful to them at each stage. This is where your messaging, content and offers need to work seamlessly together.
If you have a lot of offers, this is where the value ladder or offer ecosystem strategy comes into play.
Mistake #3 – Only Focusing on Social Media or Paid Ads
Social media and paid ads are great, but they shouldn't be your only method for getting people into your sales funnel and generating new leads. Relying on a 3rd-party platform isn't a great strategy, and this is one of those times when it's better to have your eggs in multiple baskets.
Try adding in organic traffic with SEO, blogging, or collaborations.
Mistake #4 – Not Caring About Being Mobile Friendly
Take a look at your Google Analytics.
How many people are visiting your website on their mobile devices? Probably a lot. As of August 2022, almost 54% of all website visits are happening on mobile devices.
Make sure you're double (and triple!) checking your website, opt-in pages, and sales pages to ensure they are mobile-friendly. Not having a mobile-friendly version of a page is the number one factor that can help increase your conversion rates.
Mistake #5 – Inconsistent & Unclear Messaging
A solid value proposition is what sets you apart from your competitors, and it's what convinces people to buy from you. When it comes to lead generation, you need to make sure your value proposition is clear and concise. You need to explain what's in it for them – why should they buy from you instead of someone else?
You can communicate your value proposition in several ways, including through your website copy, social media posts, lead magnets, and more. No matter what, make sure it's clear and easy for potential customers to understand.
Confusing messaging will definitely hurt your brand. Sometimes we are too close to things, so having someone take a second look at your sales page or email sequence will never hurt!
Mistake #6 – Not Looking at the Analytics and Data
If you don't even know what your KPIs are and how to measure your results, how can you know what improvements to make? Hint: you can't.
We have so much data at our fingertips. Make sure you look at your real numbers after every launch or every 30 days for an evergreen funnel. You can't compare your numbers to someone else's to measure how successful something is (or isn't).
Mistake #7 – Focusing On The Deliverables Only
One of the biggest copy mistakes in lead generation is having a sales page that just focuses on the deliverables of an offer, such as:
Weekly coaching calls
Private voxer support
Access to a training library
A bonus 1:1 onboarding call
Those are great things to mention and talk about, but make sure you focus a bit more on what's in it for the client or customer.
How will those weekly coaching calls help them? That's the copy and messaging that will help sell your offer!
Mistake #8 – Making Yourself the Star
We need to build trust, so yes, we need to talk about ourselves, our story, and our values. But, any copy or messaging should be focused on the client.
Here's a tip: after writing an email, sales page, or piece of content, review it for how many times you said 'I'. See if there is any way you can reframe it to change some of the I's to you's.
Mistake #9 – Not Targeting the Right People
Lead generation isn't effective if you're not targeting the right people. You need to identify your target market and create lead lists that are aligned with that target market. This means knowing things like their demographics (location, age, gender), interests (what they like to do online and offline), and buying habits (what products/services do they buy?).
Once you know more about your target audience, you can create content and offers that appeal to them. You can also start to segment your lists so that you're only targeting those people who are most likely to buy from you.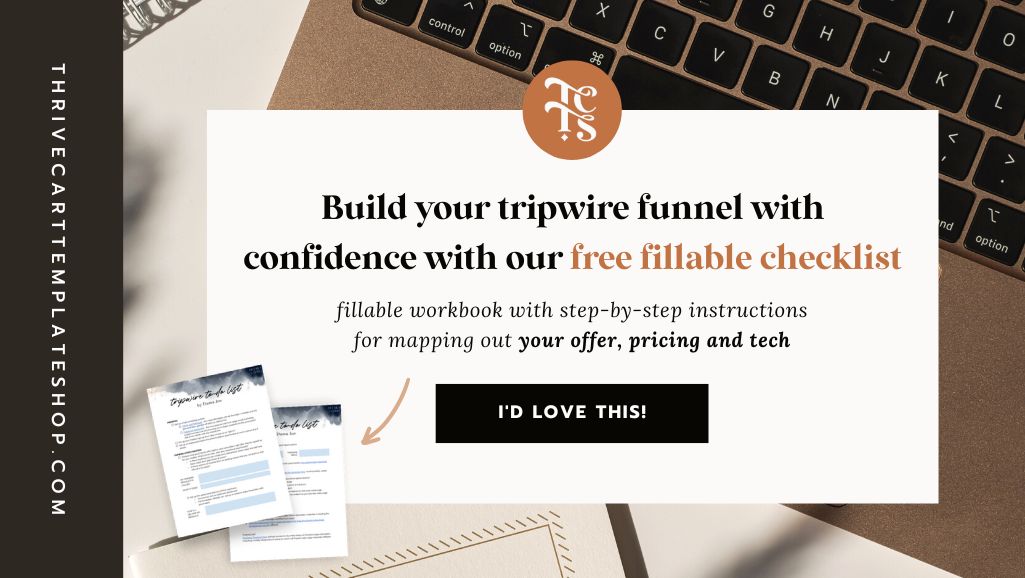 Mistake #10 – Overdelivering or Underdelivering Value
When it comes to lead generation, one of the most meaningful things you can do is offer value. This means providing potential customers with something worth their time – whether it's helpful information, an exclusive offer, or something else.
Your lead magnets or other offers shouldn't just be about getting people's contact information. They should provide real value that helps people solve a problem or meet a need.
On the flip side, there is also the mistake of over-delivering. If you deliver too much free value, why would someone sign up for your paid offer? It's a fine line and one that a lot of business owners struggle with.
Final Thoughts
If you want to drive traffic to your sales funnel and generate more leads, it's important to avoid common lead generation mistakes. The most important thing to remember is that lead generation and sales funnels are a testing process. It takes time, openness to testing, and trial and error. But if you keep these mistakes in mind, your number of leads will start increasing and converting!
Other posts you may want to check out: